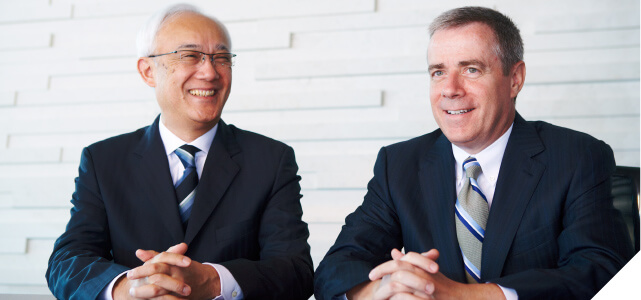 Thanks to support that we have continued to receive from all of our business partners, 2016 marks the 24th year since Advantage Partners was established and the 19th anniversary of the start of our private equity business. Throughout this period, funds we have serviced have invested in 50 companies – more than any other private equity firm in Japan.
Business conditions at funds which we serve are stable, and new opportunities for investment continue to increase. At Advantage Partners, continue to devote our efforts to fulfilling our social mission of promoting fund investment that boosts the competitiveness of Japanese companies.
Advantage Partners continues to work night and day to implement more sensitive cash flow budgeting systems and create effective sales plans at our portfolio companies so that they can offer as many employment opportunities as possible and offer added value to customers even during severe economic conditions. Although our funds normally have a ten-year term, we offer multi-layered support to our portfolio companies so they will continue to maintain their competitiveness over the medium- to long-term and grow sustainably. We continuously enhance the value of our portfolio companies before publicly offering their shares or handing them off to partners who will help them reach their next level of growth.
Since establishing Japan's first buyout fund in Japan in 1997, Advantage Partners has been a pioneer of the Japanese private equity market and has continued to share value with investors and other stakeholders in the funds it has serviced.
Advantage Partners looks forward to continuing to serve you now and in the future, and remains committed to being a partner worthy of your ongoing support.
---