Announcement Concerning Agreement of Sale between FMI Holdings and the Owner of FMI Corporation
2014.08.09
We are pleased to announce that on July 24, 2014, funds served by Advantage Partners LLP ("AP Funds") completed the acquisition of FMI Corporation ("FMI" or "the Company"), a provider of kitchenware products and services to businesses across Japan, from founder/owner Mr. Kimoto. Mr. Kimoto will re-invest in the new entity (FMI Holdings Co., Ltd.) and remain as the CEO. Together with management, AP will pursue further growth of the Company.
Established in 1971, FMI is a provider of kitchenware products and services to hotels, restaurants, cafes, confectionery producers and food processors in Japan. FMI imports and distributes products from 20 established kitchenware makers in Italy, France, and the U.S., and provides after-services. The Company also produces and sells its own branded products in additions to the imported brands.
The seller highly valued AP's extensive experience in food, services and manufacturing, allowing AP to secure the transaction. AP intends to establish FMI as the leading player in the sector and maximize the Company's value by strengthening the management platform and introducing various sustainable growth strategies and management practices including innovative marketing efforts.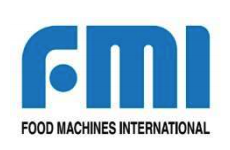 About FMI
Name
FMI Corporation
CEO
Takeo Kimoto
Location
Osaka, Japan
Business Description
Kitchenware import and distribution/sale, branded manufacture and sale, and after sales service.
Website
http://www.fmi.co.jp/
(日本語) PDF DOWNLOAD